ART-Abilities
October 21, 2023
Ridgedale Library - Map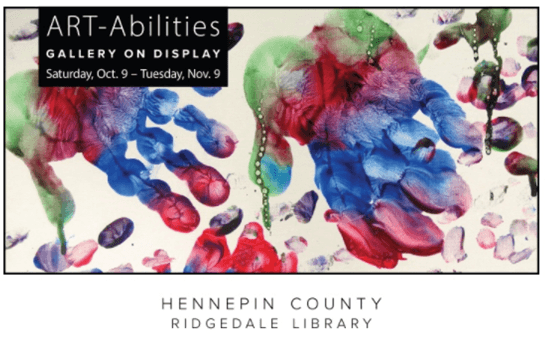 The ART-Abilities Gallery is an exhibit for the talents of disabled artists in our community. The artists use acrylics, water colors, and other mediums to create their pieces.
Hennepin County Library along with ARRM, Homeward Bound, Dependable Care and Opportunity Partners make this event possible. The sponsor of this event is the Friends of the Ridgedale Library.
Dates to visit the Art Abilities Gallery on the 2nd floor will be provided as the event approaches.