When All You Want to do
August 6, 2020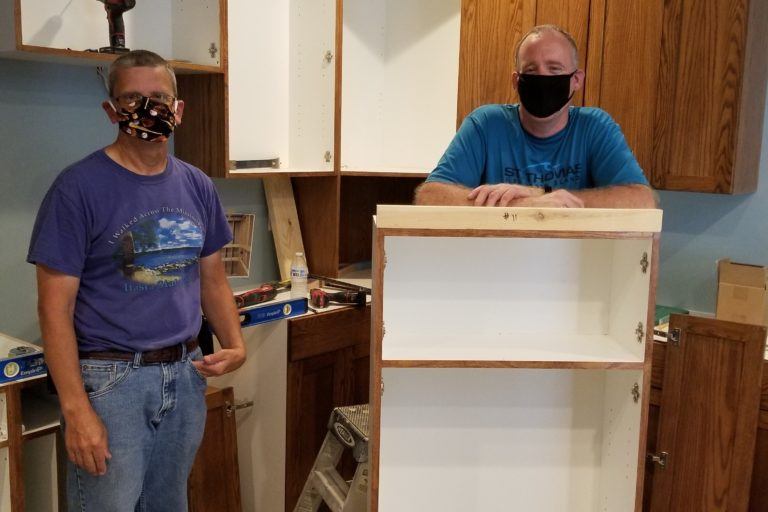 Is Cook!
The Independence House Kitchen has been undergoing a home renovation since early March. Demo of their kitchen began just before COVID-19 hit our community. Unfortunately, due to COVID-19 the renovation had to stop. Homeward Bound has avoided having volunteers and donors in our houses ever since.
In late July, we did allow one instructor from Saint Paul College into Independence to install cabinetry. Our own Rob Ahonen helped install and was on hand to support the process. The cabinets are in and looking fantastic! Sometime in August, Independence will have a beautiful new Corian counter and sink installed by our donor Innovative Surfaces and a new refrigerator will be delivered by a.c. carlson appliances.
New flooring will have to wait until we can have more volunteers in the home. We are hoping for that to happen next spring.
Thanks to the Independence individuals, families, and staff who have been so patient!
More to come……I will write another article about the kitchen and show more photos once it is finished. Check out the renovation photo album here!
Blog / Spotlight Stories / When All You Want to do