Voya Volunteers
May 30, 2019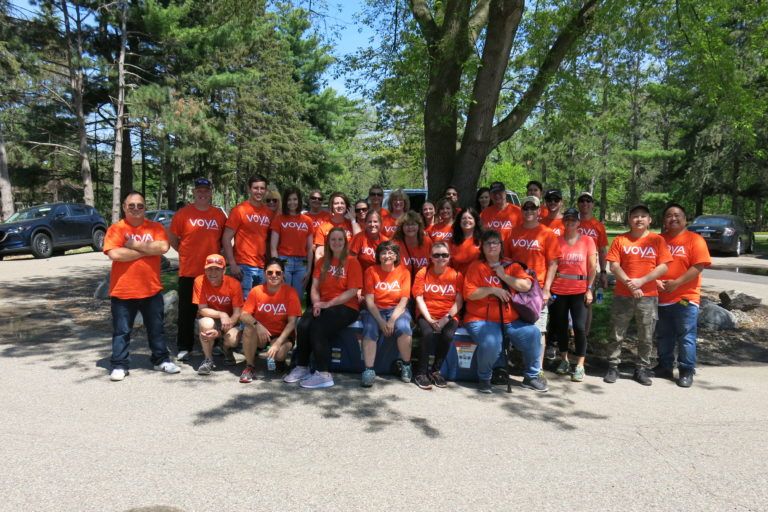 For the third year in a row, Voya employee volunteers have completed a project for Homeward Bound as part of their National Day of Service. Three years ago, they completed a project at Bluebird house. Last year they completed work at our Plymouth House. And this year they completed projects at both Bluebird and Maple Grove Houses.
This year's projects included painting the very large common area and bathrooms at Maple Grove house, and general cleaning, washing windows inside and out, cleaning out gutters, pressure washing the houses, planting flowers, trimming bushes and washing the vans at both Bluebird and Maple Grove houses.
Thirty-one Voya Volunteers some from others states, completed a whole lot of work in just four hours! Most of the volunteers at Bluebird House were in Minnesota for a meeting and they decided to stay one more day instead of return home so they could help Homeward Bound!
Thank you Voya for all of your caring and hardworking employees. Check out the rest of the photos!
Blog / Spotlight Stories / Voya Volunteers