VOYA Volunteer Event
August 3, 2017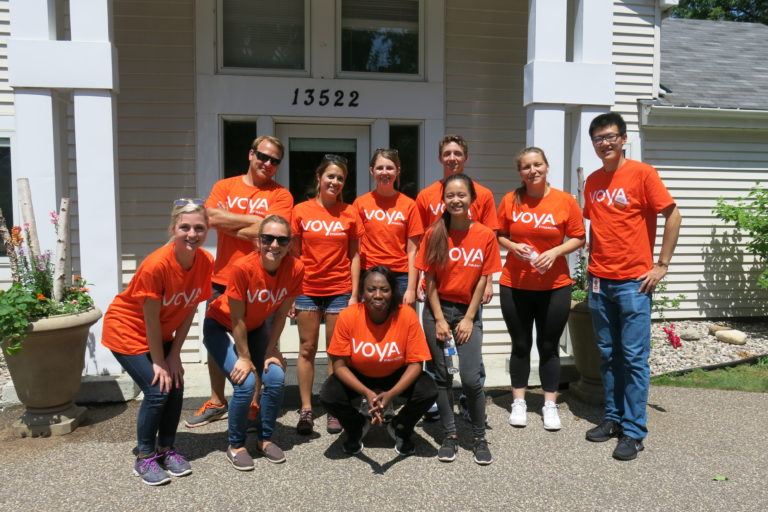 Spruced Up
A group of ambitious volunteers from VOYA Financial paid a visit to Plymouth House. The first project date was rained out, but they rescheduled. We appreciate their tenacity! Three HR employees from VOYA's Minneapolis location, along with eight summer interns, were tasked with a list of projects for the morning. They accomplished it all, with smiles.
While one volunteer power washed the house, a team of three volunteers washed all the inside windows; even removing the screens and washing them in the backyard.  A pair of volunteers bravely started the long journey around the house, cleaning and spraying out all the gutters; an all morning job . . . Another pair dug into unforgiving soil to plant some color around the wheel chair perimeter.  Another volunteer detailed and washed the van.  A dedicated volunteer scrubbed the outdoor patio table and spray painted it to match the wheel chair swing;  looking sharp!
Thank you again to VOYA Financial volunteers, for their support of Homeward Bound!  Please see photos from the project here.
Blog / Spotlight Stories / VOYA Volunteer Event