VOYA Day of Service
May 17, 2017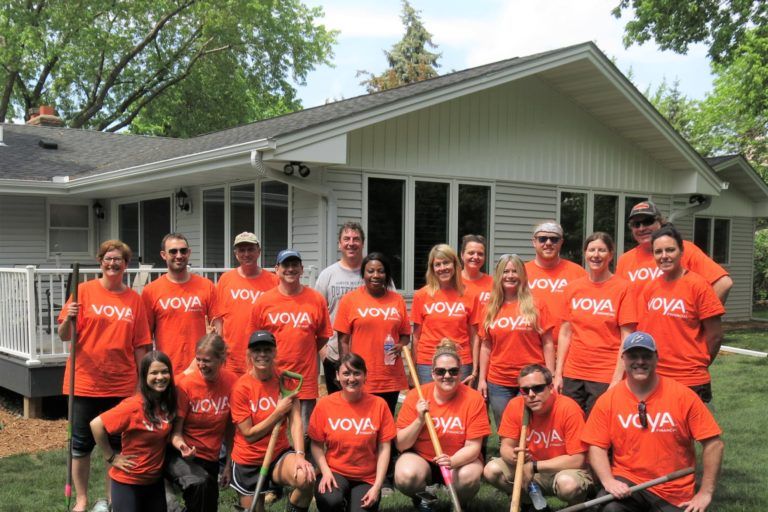 Curb Appeal
Twenty-one Minneapolis VOYA employees volunteered at our Bluebird home in Maple Grove. They completed a landscaping project which included laying new sod, planting annual flowers and hostas. They also spread mulch and weeded. Not to mention they cleared gutters, washed windows, and cleaned the van.
VOYA's National Day of Service is a company wide effort. On this day thousands of its employees give back to their local communities. Nine major sites participated in more than 200 events supporting local non-profits in regions where they live and work.
Homeward Bound and the four men who call Bluebird home are thankful for the many hours of hard work by the VOYA volunteers!
Blog / Spotlight Stories / VOYA Day of Service