Virtual MITS Recap
October 8, 2020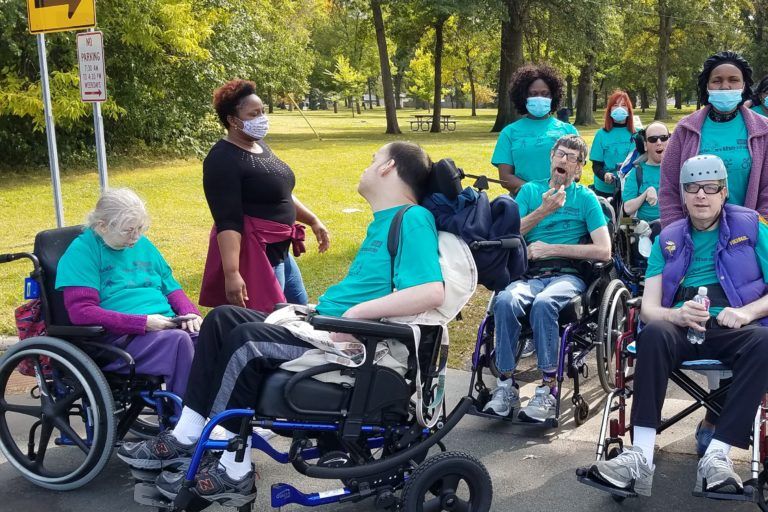 For the safety of all, Made in the Shade 2020 was a virtual campaign. THANK YOU to all who walked before or on September 19 in observance of this wonderful event!!  A special thank you to Team Mahoney for consistently collecting over $2,000 in pledges; our largest pledge raisers, they even had their own mascot! Their group of family and friends gathered and walked the Coon Rapids Damn Park. We would also like to give special acknowledgment to the staff and Program Managers at each of the houses, who visited their local parks and walked their neighborhoods.
Though we did not have an in-person event, which limited our sponsor participation, we still received support from: One Wheel Marketing, New Hope Lions, Raising Cane's of Minneapolis, Brooklyn Center Lioness Club, Crystal VFW Post 494 and Co-op Partners Warehouse.
Your continued support of this event means so much to the individuals.  The money the houses raised goes directly to providing the individuals we serve with the means to attend community or sporting events, purchase a much needed item at their home; funds to share an outing with their peers or whatever they like to do to enjoy their time together! You can still donate to the Made in the Shade event visit our website event page.
Thank you again to everyone who supported Homeward Bound in this event! Check out all the photos!
Blog / Spotlight Stories / Virtual MITS Recap