Superheroes
June 8, 2020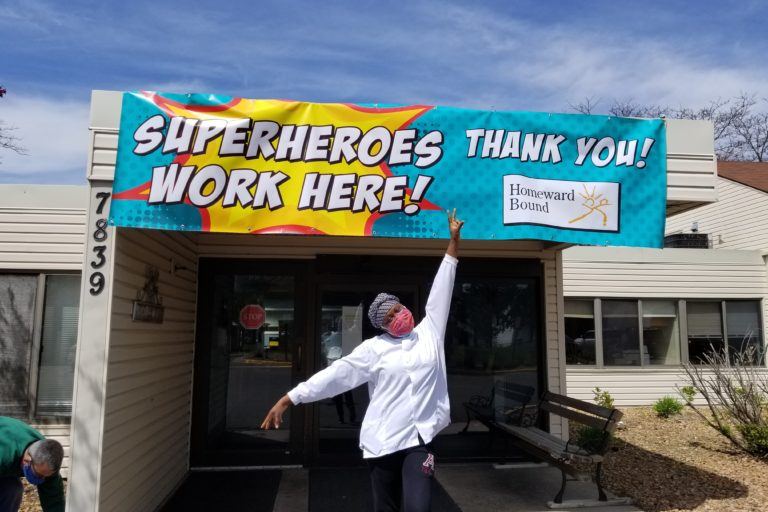 Superheroes do live and work here at Homeward Bound! What is a Superhero? "A person who does heroic deeds". Someone who is exceptional!
Homeward Bound's individuals and staff have all had to live the last few months of their lives in fear of COVID-19. In fear of getting it, in fear of a loved one getting it and the sadness of not being able to see family and friends.
None of us can imagine what it would be like to stay in one room day after day to protect others and yourself, but that is exactly what our individuals have had to do. Missing their parents, siblings, and friends all the while wondering when this will end.
When this will end, is a question we are all asking. One thing that is clear though, is that our Direct Support Professionals, Nurses and Corporate staff who work at Homeward Bound truly are all Superheroes! People who do dangerous work are real Superheroes and deserve our gratitude.
We have all had a different role during this strange time of COVID-19 and we have risen to the occasion giving of our skills and time. I do not know about "you", but all of you inspire me and I want to say THANK YOU! Photos of more Superheroes!
Blog / Spotlight Stories / Superheroes