St. Croix Boat Cruise
June 15, 2017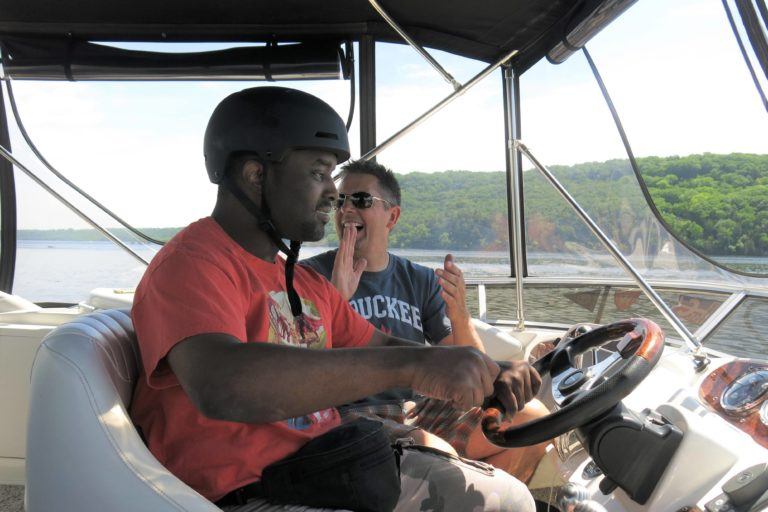 Cruising on the River
Five Homeward Bound individuals along with their staff cruised down the St. Croix on June 3rd. The planning for this day began earlier this year. Foundation Board member Peggy Neale, and her husband Ryne proposed this day trip on the St. Croix. Peggy and Ryne arranged the day out on their yacht for the five lucky passengers and their staff.
The morning of the ride was bright and sunny; perfect for boating! Everyone, including their boat neighbors, was so kind with helping the individuals make their way onto the boat. The real fun began once they were off land. Steering the boat was a highlight for a few of the individuals. The beautiful scenery was a plus!
After the cruise, Peggy, Ryne, and their friends grilled and hosted a lovely picnic. As a result of Peggy and Ryne's generous hospitality, we hope to have the opportunity to cruise again!
See the FUN photos from the day!
Blog / Spotlight Stories / St. Croix Boat Cruise