Reno"wow"vation!
May 28, 2019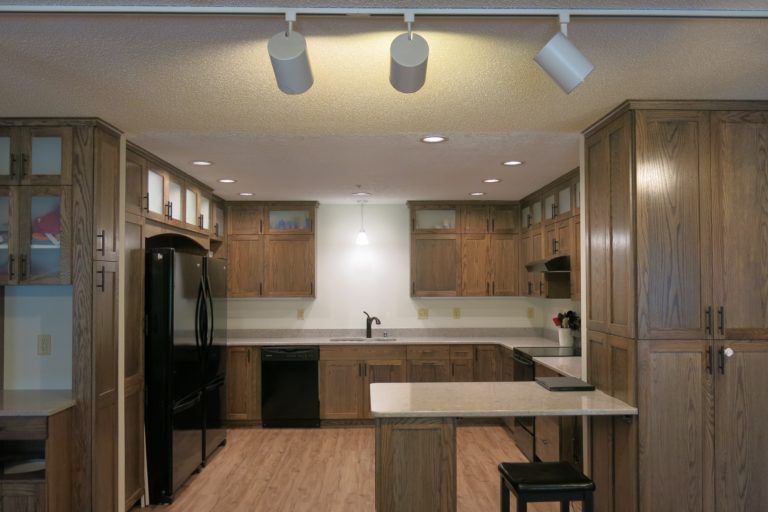 13th Kitchen Renovation
If you have not had a chance to visit Maple Grove lately and see their new kitchen, you will want to make time.
The Maple Grove Kitchen is the 13th kitchen renovated by Century College and Saint Paul College instructors and students. Area donors Shakopee Mdwakanton Sioux Community made a generous cash donation toward new flooring and lighting. The INSTALL Twin Cities Floor Covering Apprenticeship Training Center instructor and students installed the new flooring. A Hastings, MN company, innovative surfaces, donated the sink, counter material, and labor while Fraser Morris Electric donated all of the electrical work.
As a result, this is a beautiful and functional kitchen! The two refrigerators, peninsula, medication cabinet, and a laundry chute are a few of the new amenities!
Enjoy all of the pictures that reflect the wonderful talents and hard work of our special donors.
Thanks to you all!
Blog / Spotlight Stories / Reno"wow"vation!