Paint Can Transform
November 2, 2017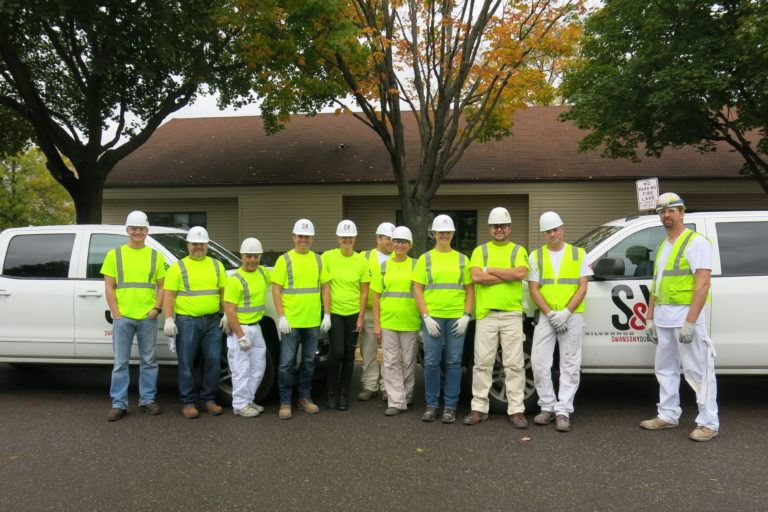 Swanson and Youngdale Return
Homeward Bound Brooklyn Park recently received a painting transformation. Professionals and office staff from Swanson & Youngdale, a local commercial painting and drywall company, have visited our Brooklyn Park home twice this year. They helped us spruce up each wing with a clean, bright, and neutral paint color.
The new paint gives all of the individuals we serve and employees a new feeling of comfort and cleanliness.
Anyone who has visited our largest home for 32 individuals, knows that each wing requires a lot of paint. This job is complex due to the high ceilings and slanted walls. Swanson & Youngdale employee volunteers made quick work of this difficult job all while smiling and laughing. Check out the photos from both visits!
Without companies like Swanson & Youngdale and Sherwin Williams, who donated the paint, places like Homeward Bound's Brooklyn Park home would remain in need.
Thank you Swanson & Youngdale and Sherwin Williams for your kind and generous support in transforming not only the space at our Brooklyn Park home for persons with disabilities, but also the feeling of this special home.
Blog / Spotlight Stories / Paint Can Transform