OT/PT Program
March 18, 2020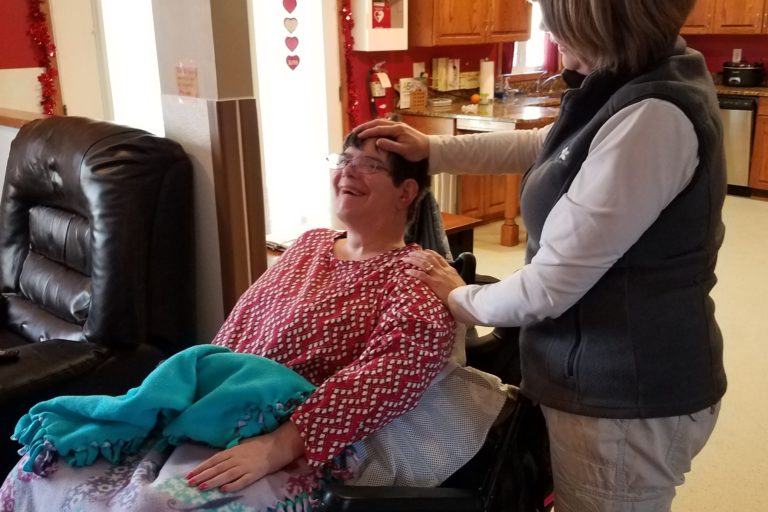 Grant to HBI
For the second year in a row, The Richard M. Schulze Family Foundation has graciously donated funds to Homeward Bound for an OT/PT Program. This year we chose twelve individuals who received ten sessions of both OT or PT services from Above and Beyond Senior Services.
The Homeward Bound individuals, program and nursing staff as well as families had input into the type of goals each individual would work to achieve. Being able to move about more independently, increasing ones range of motion, neck muscle control, releasing muscle tension and learning new positions for hygiene purposes are all great achievements. This process has given our individuals more confidence, comfort and it feels good to challenge ourselves.
Thank you to the Richard M. Schulze Family Foundation for understanding the importance of independence and active support for individuals with severe and profound disabilities.
Blog / Spotlight Stories / OT/PT Program