National Day of Service
May 18, 2018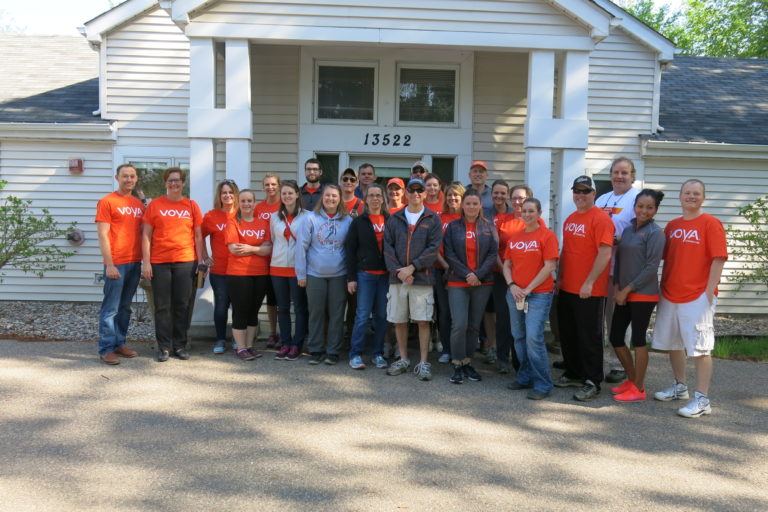 Fifth Annual National Day of Service
Homeward Bound was gifted the service of 26 Minneapolis VOYA employee volunteers. On Tuesday May 16th bright and early they arrived at our Plymouth Home.
The VOYA volunteers completed a large interior painting project. They painted a bedroom, two bathrooms, living room, dining room, and hallways. The team also planted flowers, washed windows inside and outside, cleaned the gutters and washed the handicapped accessible van.
VOYA's National Day of Service is a company-wide effort. Thousands of VOYA employees, across nine major sites, participate in more than 200 events. By doing so, they by support local nonprofits in regions where they live and work.
Homeward Bound is very thankful for the many hours of hard work the VOYA Minneapolis employee volunteers devote to Homeward Bound. The six individuals who call Plymouth house home, are grateful for the amazing work by the VOYA volunteers!
Blog / Spotlight Stories / National Day of Service