More Storage, Anyone?
August 1, 2018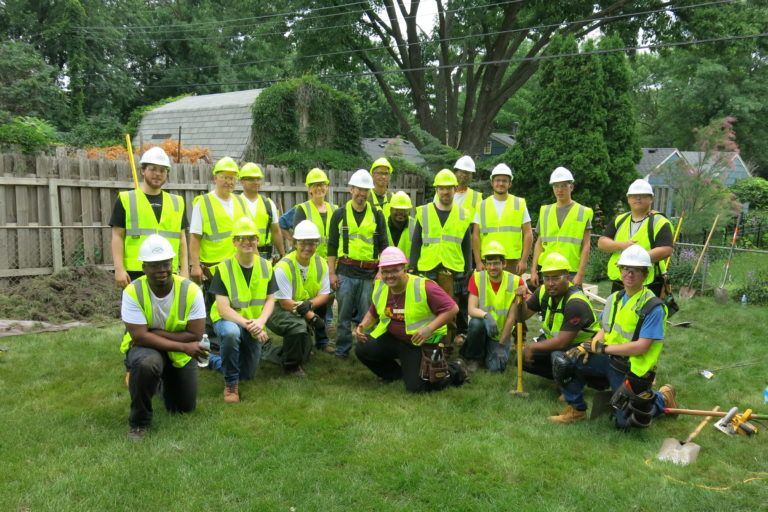 There is no one I know who would say no to more storage. This holds true for all of our Homeward Bound homes as well. Our homes store all the normal stuff and then some. The individuals we support with disabilities have many needs and utilize all kinds of large necessary equipment. Items we never know where to put.
Recently Althea House was blessed to have Saint Paul College Carpentry Students and their Instructor, Perry Franzen, help them with their storage issue by building them a beautiful new shed. The students began by building a form for a foundation, ordering the cement to be poured, and then learning how to smooth out the cement securing support on which to build the shed.
They learn what supplies need to be ordered and their instructor works with them, going systematically through each phase of building. Once done, they learn how to hang siding and put shingles on the roof.
The Saint Paul College Carpentry Program is a wonderful program that understands working in the community and giving back is a win – win for both them and Homeward Bound!
Homeward Bound wants to send a big thank you to the Saint Paul College Carpentry Class. Check out the photos from start to finish!
Blog / Spotlight Stories / More Storage, Anyone?