Microsoft Fargo
December 6, 2017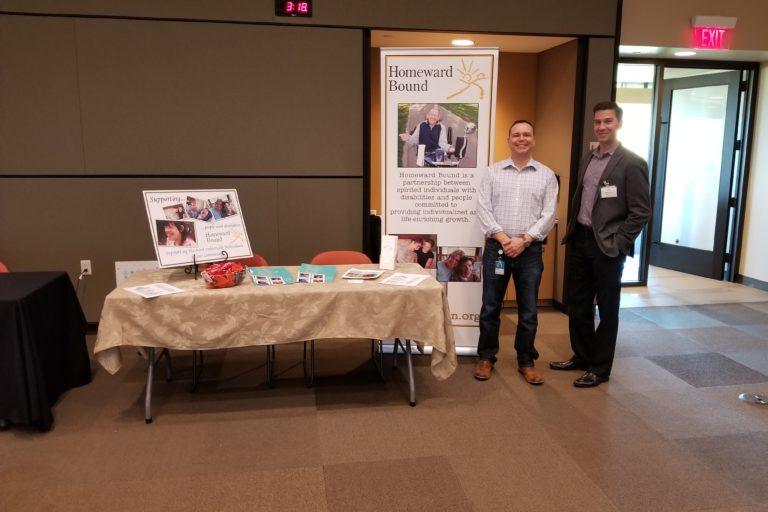 Sweepstakes for Good
October is Microsoft Corporation's Annual Employee Giving Campaign Month. The Microsoft Giving Campaign raises funds for thousands of non-profits each year. Microsoft encourages employees to think of creative ways to support organizations they love and care about in the community.
In 2016 and again in 2017 the Microsoft Fargo Campus supported Homeward Bound. Both years Microsoft Fargo held a "Give Travel Sweepstakes" for the sole benefit of Homeward Bound. Last year, Homeward Bound put the over $9,000 raised toward a new handicapped accessible van.
The proceeds from the Sweepstakes Fundraiser this year we expect to be nearly $12,000, (numbers are not yet final). The original goal of $10,000 was greatly surpassed by Microsoft Fargo's Inside Sales Team! The donation this year will go toward new flooring and a bathroom renovation at our Brooklyn Park home.
A very special thank you to Microsoft employee, Adam Sinn who is a champion of our cause! Adam started the campaign last year and continued it this year. He personally donated to the event last year and again this year with a donation of two $500 Delta Gift Cards, and an Xbox One for prizes. He also organized the campaign across both his team and the Fargo Site Team.
Words simply cannot express what Microsoft Give Month has meant to those we serve with profound disabilities. Persons with disabilities can sometimes be forgotten and it takes the work of the entire community to come together to give a voice to those who have none. Microsoft Corporation has truly helped in this important cause.
Blog / Spotlight Stories / Microsoft Fargo