Made in the Shade 2021
April 7, 2021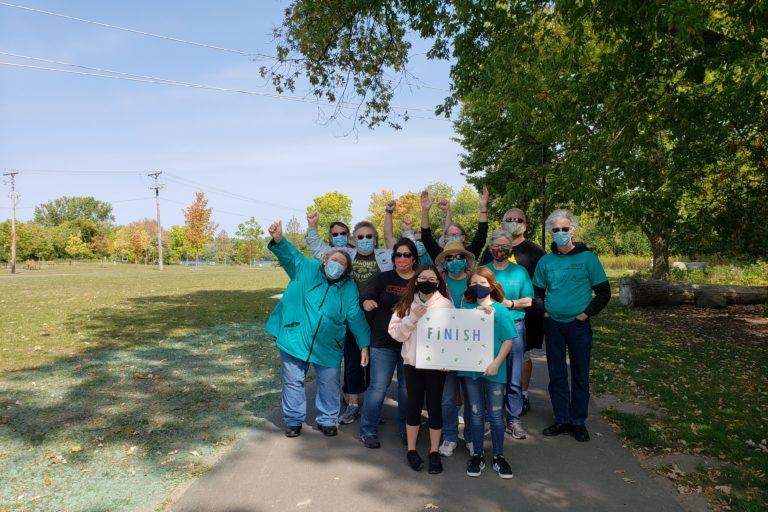 Concert tickets, indoor house swings and outdoor Whisper Glide wheelchair swings . . . these are a few of our favorite things! All of these items have been purchased using funds raised by Made in the Shade pledges!
The Made in the Shade Walk, Run and Roll will be BACK in person! The event may look a bit different, depending on the CDC and MDH guidelines at that time, but rest assured, we will be keeping updated with any necessary protocols needed for the event.
Start planning TODAY, to help achieve a goal set at each Homeward Bound house, directly benefitting the individuals at Homeward Bound!
The event is scheduled for Saturday, September 18th rain or shine at Thomas Beach, at the south end of Lake Bde Maka Ska.
Registration and the online pledge form will be available on our website this summer.
On the day of the event, check in at Homeward Bound's tent; bring your pledge form and money with you. Other items you may need:  sunscreen, hat, umbrella (though we really hope you won't need it!) Check in begins at 9:30, program at 10:00 and warm up at 10:15. Fun Run shotgun start at 10:30 (race is not timed) and 10:35 walk & roll start. After you've taken a spin around the lake, please join us at 11:30 for lunch and music.
Any questions contact Kristine Morin in the Development office at (763) 746-4821 or kmorin@hbimn.org.
Blog / Spotlight Stories / Made in the Shade 2021