Legislative Visit
April 24, 2019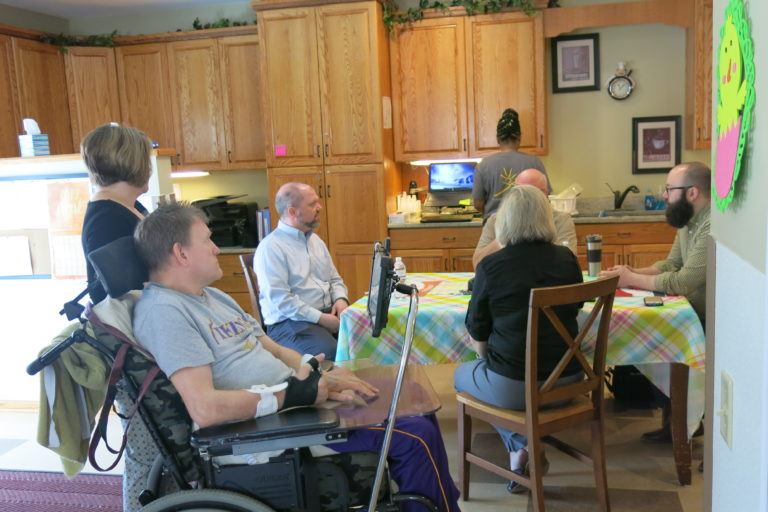 Representative Mike Freiberg came out this past Saturday, April 20 to June house in Crystal. The four individuals that live there were all home and were able to meet him. Patricia, the PRC (Program Resource Coordinator), gave him a tour of the house. She went on to explain the level of care that is required to serve our most vulnerable citizens. Patricia did a wonderful job conveying the importance of how demanding the work is that staff do on a daily basis. She also mentioned how vital comparable wages are to retain staff.
After the tour Homeward Bound CEO Don Priebe, Director of Development Lori Merriam, Director of Programs & Operations Gerri Dukart-Gbor, and Program Administrator of Quality Assurance Kevin Kmetz, sat down with Rep. Freiberg to discuss the industry and current legislation.
Don expressed our concern with the large gap between the two budgets of the House and Senate.  Rep. Freiberg was receptive to our concerns. We asked that he "not forget about us" when tough decisions need to be made, and that we do not suffer further cuts. More photos from Representative Freiberg's visit.
Blog / Spotlight Stories / Legislative Visit