In Loving Memory
July 8, 2020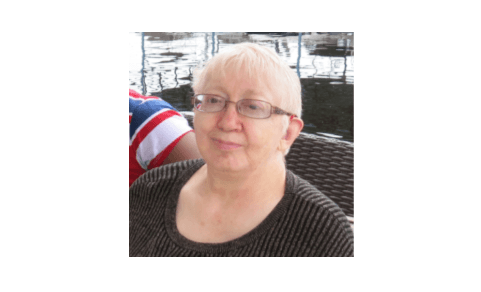 Judith Theresa McNaughton
Sunrise 3/28/1946 and Sunset 6/16/2020
The celebration honoring Judith took place on Tuesday June 30, 2020 at 10:30 am at a memorial mass at The Church Of The Epiphany. Life is like a flower, here today gone tomorrow. However, this special flower lives on "absent from the body present with the Lord". Judy was a member of Epiphany Church and she loved those Saturday evening summer masses. Judy moved to Fountain Lane in March of 2017 and quickly became known as the mother of the house (nickname). Many of you may not know Fountain Lane is a fun and loud house, with the girls shouting and laughing all the time. When Judy moved in she would tell the ladies "keep it down, too much noise". She always encouraged the individuals to eat their meals and made sure to call each person by their name.
Judy loved to tease staff and knew everyone scheduled. She would say to the overnight staff, are you ready to put up with me tonight? She usually told the OA to stay in her corner (desk) and also told the PRC you're the boss until the OA comes, ha ha. One of Judy's favorite things to do was shop and eat out with her house mates. She enjoyed making her morning coffee. She used to say I can't wait for Wednesdays with my one on one staff making the special big breakfast. Judy was always helping out around the house, unpacking groceries and telling staff where to put it.
We will miss her laughter, smile, and funny jokes. Judy, may you rest in perfect peace and may your spirit live on in the hearts of those who love you. May your memories live on our forever Fabulous Fountain Lane girls.
Blog / Spotlight Stories / In Loving Memory