Hy-Vee Giving Tag
February 5, 2020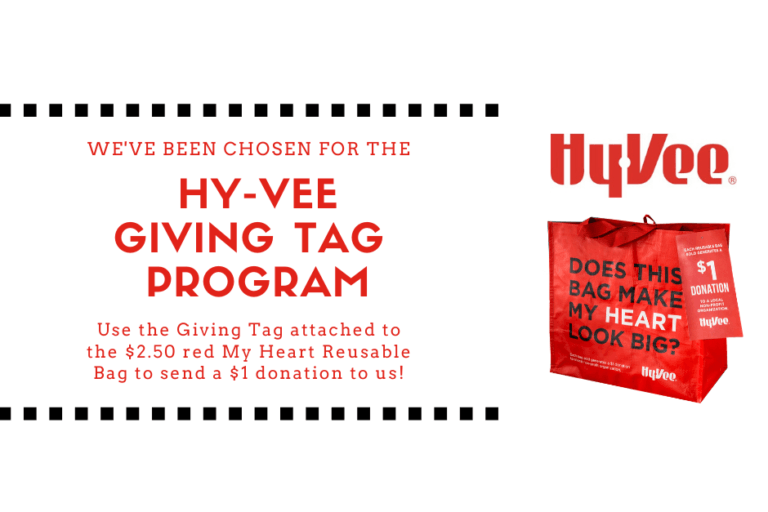 Support Us and the Environment
Looking for an easy way to go green and give back? Homeward Bound is participating in the Hy-Vee Giving Tag Program. This program makes it easy for customers of Hy-Vee stores to contribute to their local community and above all, support the environment.
This on-going opportunity is available at any Hy-Vee store. All you have to do is purchase a $2.50 red My Heart Reusable Bag, follow the instructions on the attached Giving Tag and we will receive a $1 donation!
In other words, this is a great way to support the environment and fund-raise for our cause. Visit your local Hy-Vee and pick one up today! To learn more about this program, please visit hy-vee.bags4mycause.com!
Blog / Spotlight Stories / Hy-Vee Giving Tag