Hy-Vee Giving Tag
February 9, 2021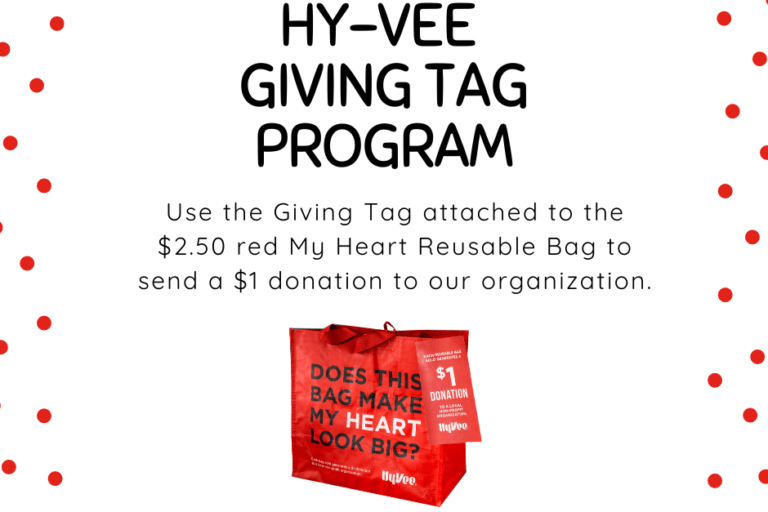 Don't forget! Homeward Bound has been selected by local Hy-Vee store leadership as the benefiting non-profit in the Reusable Bag Program! You still have time!
For the month of March each time a $2.50 re "My Heart" Reusable Bag is purchased at the Hy-Vee located at 16705 County Road 24, Plymouth MN, $1 will be donated to Homeward Bound, unless otherwise directed by the customer through the Giving Tag. This is a great way to raise awareness, support the environment and fundraise for our cause.
Let's get started! We can begin by spreading the news to our friends and family. The more people who learn about the program the more money we will raise!
Blog / Spotlight Stories / Hy-Vee Giving Tag