HBI Heroes
July 8, 2020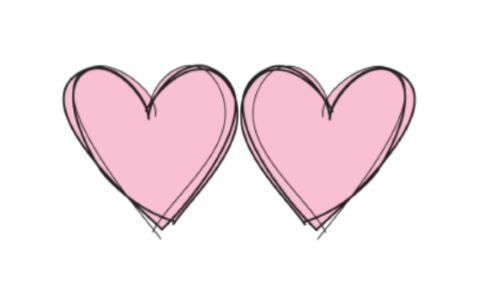 A Changing World
As we all know, our worlds have changed drastically due to Covid. We have taken on masks and other PPE as a piece of our normal daily dress. We have decreased the amounts of time we are spending with others, out in large groups, and at activities/stores. Many have children at home, and had to figure out not only day care situations, but also the distanced learning that I heard many talking about. We have learned how to keep in touch with loved ones using social media – and believe me, I know this is not easy to teach to everybody! So much has changed it is sometimes even hard to grasp how we got here.
The one thing that has not changed – our HBI staff dedication. When COVID-19 started, there was great fear and stress for everybody. We worried about ourselves, our families, our own health and worried for the individuals at HBI. A real hero is someone who gets up even when he can't.
"We do not have to become heroes overnight.
Just a step at a time, meeting each thing that comes up, seeing it as not as dreadful as it appears, discovering that we have the strength to stare it down." – Eleanor Roosevelt
Calming the Worry
I have heard many comments over past months from staff who questioned how our individuals would handle the virus if they got it. Staff worried deeply about those that had contracted the virus. As we get positive diagnosis, both of staff and individuals, our hearts sink and the worry begins. Through this all, the staff still came to work. Despite how hot and burdensome it can be under all of the PPE, staff put it on without complaint, and go on through their shift.
One resonating comment has been "what will we do if our house gets it – who will come in and work if we are sick"? They put their fears for themselves, their families, and their health aside and come in because they knew the individuals need them. And they do it with a smile – which I know you cannot see under the mask – but it is there! As I go to houses, I still hear the laughs and the fun.
Meeting the Challenge
As crazy as this might sound to some, this was not a surprise to me. Over the years with HBI, I have seen this so many times. Staff at HBI seem to brave whatever is going on in the world, and come to work to help their "other family" – no matter what. As noted above, "we don't have to become heroes overnight". Our staff did not just become our heroes when the pandemic started – THEY HAVE ALWAYS BEEN OUR HEROES. They have just grown day by day from being and have become even greater EVERYDAY HEROES. I know I am not telling you anything that you don't already know.
Everything the staff does is so appreciated! Staff are working under conditions we never thought would exist. Some staff are taking on extra hours to help. The staff are a source of inspiration and hope to all of us. There is nothing that can be done in amounts large enough to say "Thank you" to all of the staff who have come in every day to work at the houses. They work so hard to make everybody's day a little brighter. Through this all – the expression of their concerns for the individuals and their co-workers. The staff are one in a million and we are blessed to have each and every one of them on our team.
Please join me in thanking the staff, who deserve so much more than a "Thank you". Give them an elbow bump. Give them an air hug. And to each staff out there – please know that I appreciate everything you do every day.
Gerri Dukart-Gbor, Director of Program and Operations
Blog / Spotlight Stories / HBI Heroes