Day at the Capitol
April 4, 2019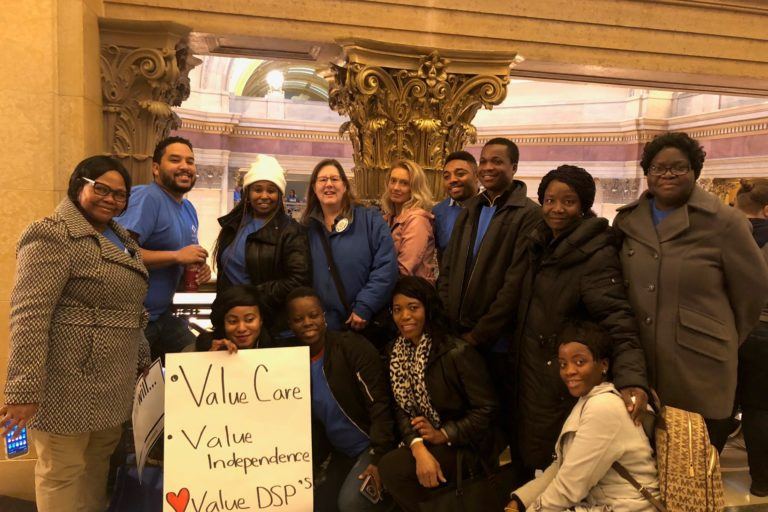 Disability Services Day
On March 12, Homeward Bound joined self-advocates, caregivers, family members, and disability advocates from across the state to rally in solidarity of the important work done each and every day that supports individuals in living their best life possible! ARRM, our trade association, along with MOHR co-hosted Disability Services Day at the Capitol. Homeward Bound had the most staff ever, 40, attend!
Homeward Bound  had quite a few new staff, and more direct care staff for this year's trip. It is overwhelming (in a good way) by the turnout! They proudly held our banner and signs!  We had many memorable experiences that day. A constituent was heard saying that he wore his best suit! One of our Operations Administrators was greeted by individuals that she used to support. They kissed her hand "like the Queen of England" . . . "to see the impact she'd had on their lives was deeply touching". A staff teared up, as she said that she greatly appreciates the opportunity to visit the Capitol because in her home country, that is not an option.
Disability Services Day at the Capitol is truly an eye-opening experience and it's an honor to be a part of it! Check out the photos!
Blog / Spotlight Stories / Day at the Capitol