Craver Community Night
May 31, 2018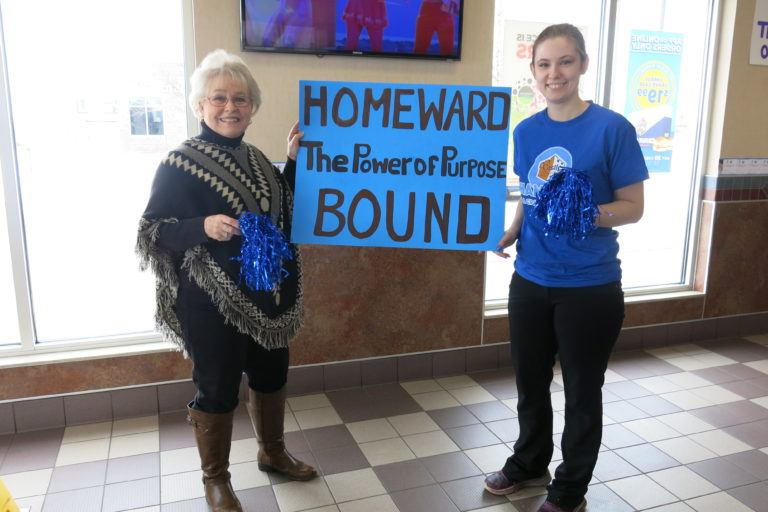 Outside the Box
Thanks to a wonderful Homeward Bound board member thinking outside of the box! Homeward Bound was fortunate to make a connection with the home of the ultimate white box, the Crave Case; White Castle!
White Castle hosts Craver Community Nights, where on a selected evening from 4 – 9 pm, 15% of the sales go to benefit a nonprofit. Thanks to a local neighborly connection, Stillwater White Castle offered to host a Craver Community Night for Homeward Bound on April 18. The Stillwater location is unique in that although they donate 15% of sales from the evening, patrons did not need to have the flyer in hand. They donate 15% of all sales from 4 – 9 pm!
The night was also unique in that Kori, the Stillwater store manager, called the Maple Grove, Brooklyn Park, and Hopkins locations to join in on the fundraising night as well! She is aware that Homeward Bound homes are in the west metro. She wanted to make the evening accessible to as many people as possible. Thank you Kori for your kindness and generosity!
Craver Community Night raised over $500 for Homeward Bound's Made in the Shade Event; that's a lot of burgers! A special thank you to Tom and Kathy Gardner. Their relationship with the Stillwater location, enabled this fundraiser to take place!
Homeward Bound is invited to take this Craver Community Night on the road even further. We're possibly coordinating a regional fundraising night. More details to follow . . .
Blog / Spotlight Stories / Craver Community Night