CEO Corner – June 2023
June 1, 2023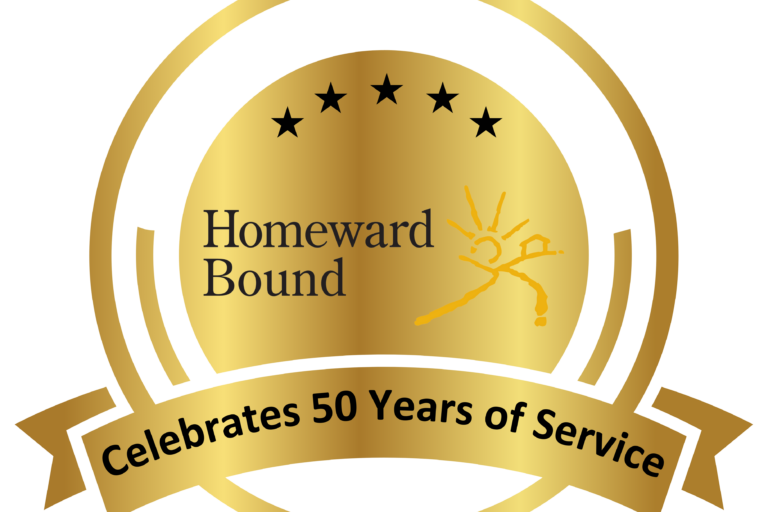 On June 21, HBI held its 50th anniversary picnic at Elm Creek Park Reserve in Maple Grove.  Families, staff and their families and Board members enjoyed great food, saw and visited with old friends—and their children had a great time with all the available games!
Fifty years is a long time to be delivering services to individuals with disabilities, and this longevity is a testament to HBI's skill and its dedication to its mission.
HBI was started in 1973 by families with children who had severe disabilities.  These families knew of the Welsch vs. Likins Class Action Lawsuit filed in federal court in 1972 on behalf of six individuals who lived in six different Minnesota institutions.  The suit accused Minnesota officials of failing to provide livable conditions and habilitation.  The founding families wanted nothing to do with these places.  So they began the non-profit that became known as Homeward Bound or HBI.
These founders began from scratch.  They lacked a building, management team, staff, licenses, and funding, so they raised money.  One of the dads changed his career and became the Executive Director.  He hired staff and obtained a license.  The organization rented portions of buildings for three years while the founders furiously fundraised.  Finally, the organization moved into its New Hope ICF for 64 children with severe cognitive and physical disabilities in 1973.
The founders next turned their attention to developing an adult program, to be available for the kids as they grew up.  Funds were again raised and in 1979 HBI's 32-bed facility was developed in Brooklyn Park.
As time goes on, things change in any industry.  Values, best practices, and consumer preferences all evolve.  Residential sites had begun fairly large in the 1960s.  For instance, my first job in the industry was at a place called Greenbrier on the east side of St. Paul that served about 171 men with mental retardation.  Yet through the late seventies and eighties, homes got smaller and smaller until a six-bed home became the norm for ICFs and four-bed homes became common under the waiver.  HBI responded to this trend by first opening two six-bed ICF facilities in the very early 1990s, and then closing the New Hope facility in 1997.  Fourteen four-bed waiver homes were opened for all of the New Hope individuals.  And now HBI is in the process of closing the Brooklyn Park facility and opening more waiver homes.
After the closure of New Hope, HBI capitalized on its knowledge and skills at delivering health care to individuals with severe disabilities by opening several homes that deliver sophisticated and comprehensive health and wellness services to individuals who also have severe health complications as well as cognitive and physical disabilities.
So, we had a lot to celebrate that late afternoon and early evening at the picnic. The best part of all for me was watching the individuals interact with family members and staff.  Because of our long history, many of the people we serve have long-standing connections with other families, residents and staff.  It was moving experience, watching their faces light up with joy seeing someone they had not seen for a while and renewing those connections.
Don Priebe
Blog / Spotlight Stories / CEO Corner – June 2023