CEO Corner
October 8, 2020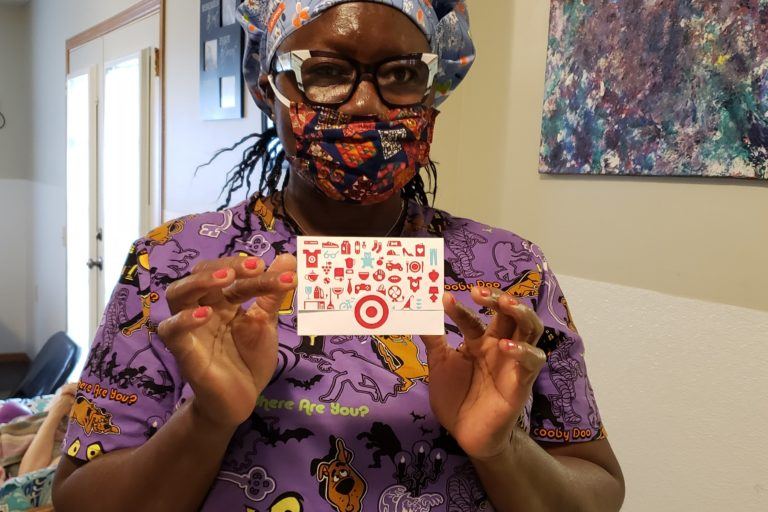 DSP Week
Homeward Bound celebrated 2020's National DSP Week September 14-18 in a much more comprehensive and grateful way. Our planning this year took on a new urgency and energy under the direction of a new Director of Human Resources, Serena Emerfoll. This year, the event was spiced up with virtual prize drawings and gifts for over 200 Direct Care Staff. All Direct Care Staff received a T-Shirt, Water Bottle, and Treat Bag, in appreciation for their dedicated service to the people who live in our homes. Daily Prize Drawings for five sets of wireless ear buds, five Amazon Fire tablets, and 26 $50 Target Gift Cards found their way to 36 lucky winners!
To top the week off, a Drive-Thru Refreshments event was held at the Brooklyn Park location on Friday morning and afternoon. Refreshments were also hand delivered to all of our locations for those staff who were working and unable to attend the Drive-Thru event.
Homeward Bound's Direct Support Professionals or DSPs are the backbone of the company, along with our Nursing staff! They are responsible for providing direct service, day or night, rain/snow or shine, to the amazing individuals we serve. They help people achieve their goals and live each day to the fullest. They are all about helping the individuals we serve to create a life based on the individual's preferences, hopes and dreams. They bring joy and smiles to everyone in the household. They ensure people live in a safe, healthy and fun home. On behalf of everyone at Homeward Bound, the Board of Directors and the Management Team are sincerely grateful for all of our DSPs, Nursing staff, and all of the hard work done each day. Check out all the photos from DSP week here!
THANK YOU!