ART-Abilities 2018
October 9, 2018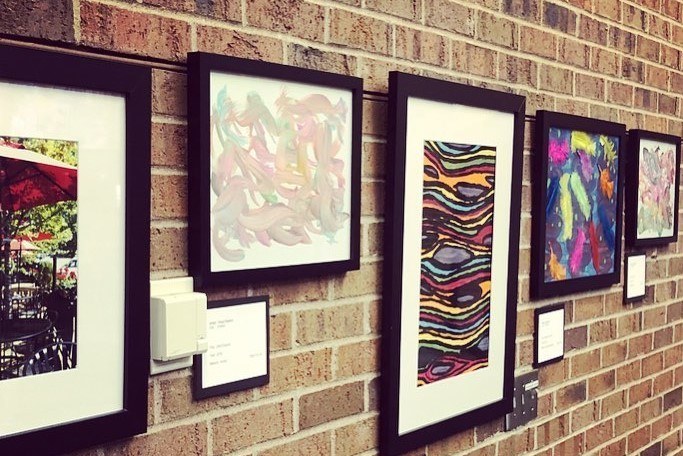 ART-Abilities Gallery
The 14th annual event opened on Saturday, September 29th at the Hennepin County Golden Valley Library.
ART-Abilities provides a way to showcase the talents of children, teens, and adults of all abilities. The Hennepin County Library in collaboration with Homeward Bound, The Association of Residential Resources in Minnesota (ARRM), Dependable Care, the Friends of the Ridgedale Library, and the Golden Valley Library made the Art-Abilities Gallery possible.
We also collaborate with community resource partners, (other organizations also serving persons with disabilities). These organizations and Homeward Bound submit art to the ART-Abilities Gallery. Approximately 60 people from the artists, family, and friends celebrated at this year's opening. Area artists served by Homeward Bound, Dependable Care, and Opportunity Partners created the beautiful and inspiring art for our 2018 ART-Abilities Gallery.
At the opening, flutist Danielle Crohn-Guiffrey entertained us with her extraordinary talent. Danielle has been playing the flute since 10. She also writes short fiction, poetry, plays, and scripts. After studying eastern philosophy and theater at Macalester College, she took her flute overseas to play with elementary school students in Japan and to her adoptive home in Lyon, France where she lived for seven years. As a result of her travels, when she returned to her home state of Minnesota in 2017, she was inspired to integrate music and art therapy back into early childhood education. Danielle's music is an inspiration to all.
Please take the time to visit the ART-Abilities Gallery. The art will be on display at the Golden Valley Library through October 29th. Photos from the opening.
"Art teaches us to say what cannot be said" – Jessie Blissmer
Blog / Spotlight Stories / ART-Abilities 2018