ART-Abilities 2017
November 1, 2017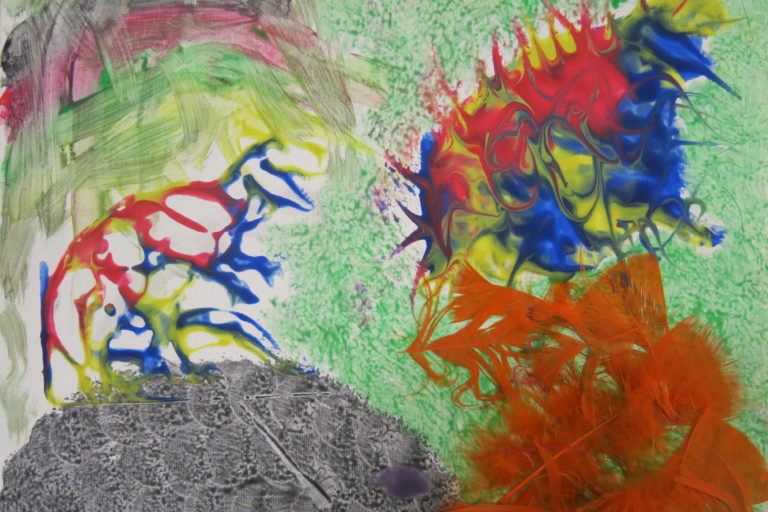 Art Brightens our Lives
On Saturday October 28th, Homeward Bound held our 13th Annual ART Abilities Gallery Event at the Golden Valley Library. Thirty-four artists submitted art that will hang on the walls of the library through November 27th.
The brick walls at the library are now sparkling with colorful paintings and photos artistically created by individuals of all abilities supported by six area organizations. Check out the photos from the event.
The ART-Abilities event opened with a poetry reading by Dar who is served by Opportunity Partners.  Dar has gained experience as a published poet through the organization Cow Tipping Press.  Dar's poems were lovely and expressive.
We ended the event with the artists and their families and friends viewing their art and taking photos.
Homeward Bound is deeply proud of the ART-Abilities Gallery event. This event has allowed many local artists over the years to highlight their talent for the community.
Thank you to the Golden Valley Library, The Friends of the Ridgedale Library, and librarians, Sharon Noble and Jason Seeley, for your help in coordinating and planning this wonderful event.
Blog / Spotlight Stories / ART-Abilities 2017