A Word from Tina
March 7, 2018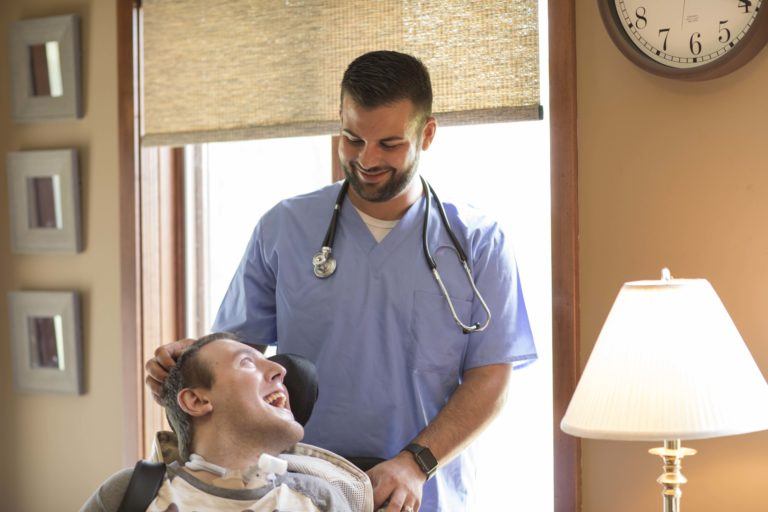 Notes from the Nursing Department
Our top priority in the nursing department is that we zealously guard the health and well-being of every individual whom we serve. We cannot be perfect all the time, but we must try to be.
I am thrilled to be a part of this month's edition of the Pathway Newsletter and website. It represents a celebration of nursing as a profession, and a discipline unlike any other. Homeward Bound's professional practice model is based on the provision of focused care for every individual. As a nurse, you are constantly providing the best care possible to enrich the lives of the individuals, families, and colleagues with whom you work.
Our mission is to be committed to providing personal, patient-centered, and competent nursing care of the highest quality, utilizing evidence-based practices and the belief that the delivery of compassionate quality care is the essence of nursing, and that our work promotes the optimization of health throughout the lifespan.
Every day is different but one thing remains the same; the nurse's role is to assure compassionate, exceptional nursing care, in a quick-paced environment, and to act as the advocate for individuals when they are unable to speak for themselves. With advances in nursing and technology, and focusing on developing our best practices continually, our nurses have to be knowledgeable, motivated, and technically skilled. Working in a specialized field requires compassionate care, along with critical thinking skills. The majority of nursing schools are no longer able to provide specialized clinical rotations.  With a continued partnership with a number of local, technical, and community colleges, we are able to offer nursing students this crucial and specialized clinical rotation. This collaborative opportunity enables us to develop relationships with our community schools. It allows for increased interest in our specialty as a nursing career.
Trends in Nursing
The current climate in healthcare presents us special challenges in the nursing profession. Complex social and economic factors play a significant role as we attempt to deliver care to individuals with multiple medical problems. Nurses play a pivotal role in improving the quality of life of individuals, with a new and challenging environment; nurses must consistently deliver safe, high quality nursing care, in a culturally sensitive way.
Our nursing vision is to improve the practice of nursing, through empowerment & autonomy, nursing education, and the implementation of the best evidence-based nursing practices. Our nurses are highly respected professionals. They are recognized for excellence in healthcare and who possess a dedication to the advancement of the nursing profession.  I would like to thank our dedicated team of nurses for the outstanding work they consistently do.
Every once in a while, something happens, that is extraordinary, inspirational, and truly exemplifies why nurses are nurses.
You make me proud to serve as your Director of Nursing.
Tina M. Caye, RN
Blog / Spotlight Stories / A Word from Tina