A Living Blessing
May 7, 2020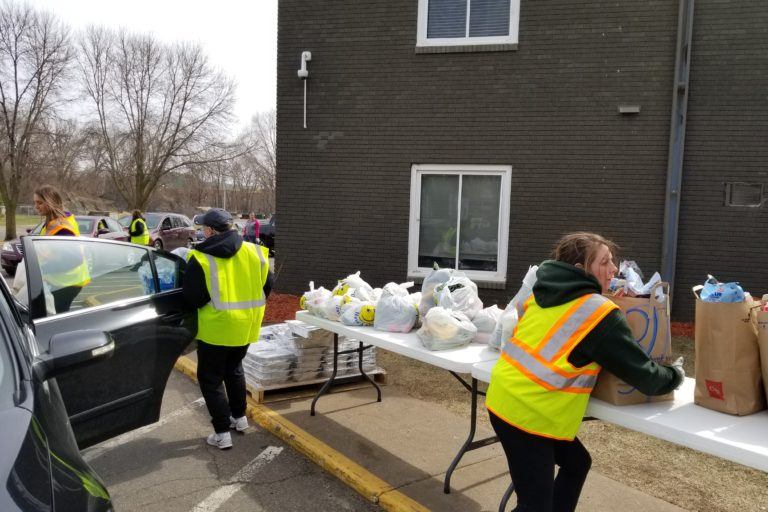 Serenity Village Community Church is located in Crystal and provides a loving and warm environment for the entire community. Everyone is welcome at Serenity and Serenity is there to help anyone in need of support for any reason. They prepare meals and distribute sandwiches and groceries to the community every day. As well, they outreach to the elderly, support persons with addictions, help minister to those in prison and go on mission trips to help others in far away places.
Currently Serenity is focusing on their food mission and helping the hungry, homeless, elderly and nonprofits in the community during this COVID 19 Crisis. They do this with the help of US Foods and other food distributors who donate food to the Church for distribution. For the past five weeks, Homeward Bound has partnered with Serenity. Serenity has provided groceries and meals to many of our homes. The volunteers at Serenity work very long days preparing items and loading all of the items into cars and trucks, one after another all day – every day. They work tirelessly for the community and do so with kind and open hearts.
Homeward Bound would like to thank Serenity Village Community Church and all of their many wonderful volunteers who give selflessly of their time, hard work and spirit to a community in great need. On behalf of the individuals with severe disabilities served by Homeward Bound, their families and our staff we say THANK YOU!
Blog / Spotlight Stories / A Living Blessing