2018 Employee Dinner
May 8, 2018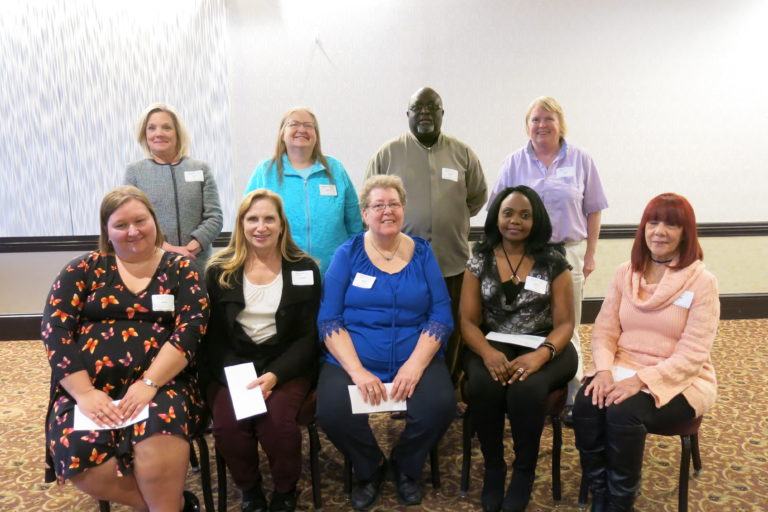 Honoring Staff
On April 5, 2018, 104 Homeward Bound employees were honored at our 18th Annual Employee Appreciation Dinner held at Edinburgh USA. This dinner is to recognize those employees who have been devoted to Homeward Bound and the individuals we serve for five years or more. With six of our employees having worked here for 30–39 years and three employees having worked here for 40+ years!
Employees feasted on Smoked Beef Brisket, Buttermilk Fried Chicken, mashed potatoes, three cheese backed macaroni, fresh green beans, sweet-and-sour roasted red potato salad, chopped apple salad with mixed greens and corn muffins with honey butter. Many trays of mini desserts followed dinner.
Tom and Kathy Gardner were our fabulous greeters and welcomed everyone to the dinner. The evening was hosted by the wonderful Dan Etzel and each employee was called up to receive a years of service check.  We also had a drawing for some fabulous prizes.  Check out the list of grand prize winners!
Thank you to the Homeward Bound Foundation Board for our scrumptious dinner and generous checks and prizes. We also want to thank the board members who helped us celebrate our special day. We all had a marvelous time. Check out the other group photos!
Blog / Employee Recognition / 2018 Employee Dinner